Bonsai Trees
Japanese Gardens
Japanese Lanterns and Pagodas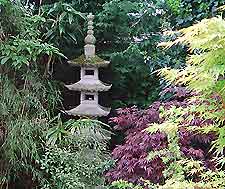 For an immediate taste of Japan, do consider adding a Japanese lantern or pagoda to your garden. These really do come in all shapes and sizes - and prices.
Granite Japanese lanterns tend to be the most impressive and appealing, although since they are elaborately carved by hand, the price can be quite expensive. Good alternatives include cast lanterns, which have been made out of concrete or reconstituted stone. They can still be very effective and have the distinct advantage that they quickly weather down, being further aged by moss and lichens.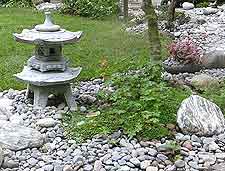 For the most authentic effect, glazed or varnished Japanese lanterns should really be avoided, in favour of granite or stone finishes. Small iron lanterns are also extremely popular and often hang in clipped pine trees, becoming quite subtle as they slowly rust and take on a more natural appearance.
Granite pagodas in the correct setting can be truly stunning and really do deserve to be given a focal point all of their own, being at the end of a pathway or at the top of a flight of steps. Of interest, Japanese pagodas only ever feature different sections arranged in odd numbers, namely three or five stages.
Most Japanese lanterns and pagodas feature a space for candles, adding a further element to the garden as nighttime approaches.
Some examples of Japanese lanterns and pagodas: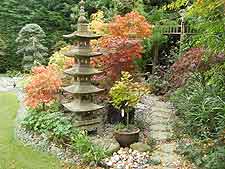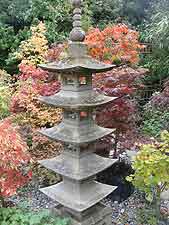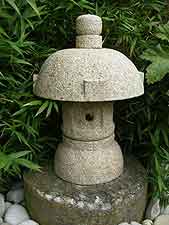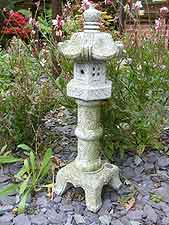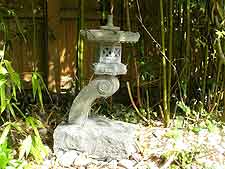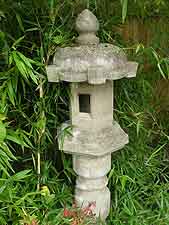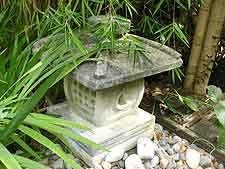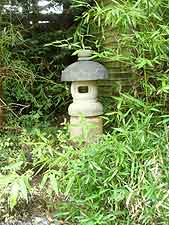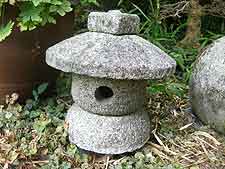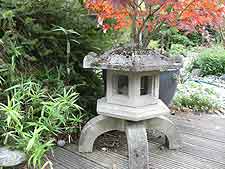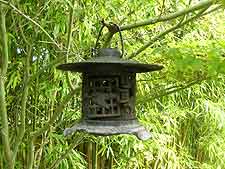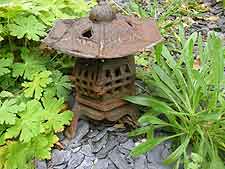 Adding an Oriental Flavour to Your Garden
Displaying Bonsai in Your Garden
Plants Suitable for Japanese Gardens
Planting Bonsai in the Garden
Stepping Stones and Pathways
Ponds, Keeping Koi Carp and Water Features
Japanese Lanterns and Pagodas
Zen Gardens / Japanese Rock Gardens
Japanese Gardens - Finishing Touches