Bonsai Trees
Japanese Gardens
Adding an Oriental Flavour to Your Garden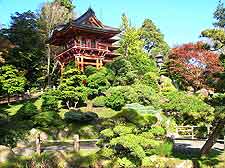 Most bonsai enthusiasts add Japanese elements to their gardens to some degree.
These can be very effective and need not be expensive or difficult to achieve - all that is often needed to add that oriental touch is a little imagination.
Just like with bonsai, Japanese gardens are themselves a living work of art, with many similar horticultural principals being employed.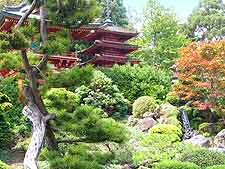 Although it can be difficult to achieve a truly authentic Japanese garden, it is simple to add a few traditional structures and touches, which will compliment more Western-style planting and certainly enhance any bonsai collection.
A large Japanese maple dressed in full autumnal coloration is quite spectacular, as is a giant clipped pine tree, a landscaped koi pond, a painted drum bridge and a towering clump of bamboo. Granite lanterns, bamboo fences, torii gates, stone pathways and meticulously planned Zen gardens can all be drawn upon for inspiration.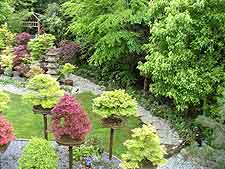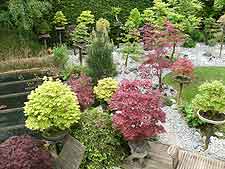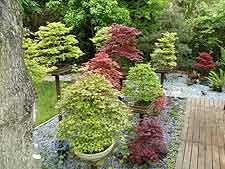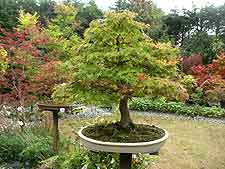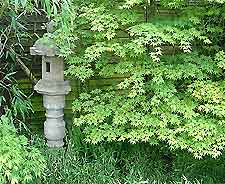 Adding an Oriental Flavour to Your Garden
Displaying Bonsai in Your Garden
Plants Suitable for Japanese Gardens
Planting Bonsai in the Garden
Stepping Stones and Pathways
Ponds, Keeping Koi Carp and Water Features
Japanese Lanterns and Pagodas
Zen Gardens / Japanese Rock Gardens
Japanese Gardens - Finishing Touches