Bonsai Trees
Japanese Gardens
Planting Bonsai in the Garden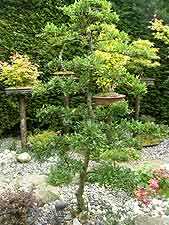 We all have bonsai that we just don't know what to do with. Maybe they will just never make good bonsai for one reason or another.
I have planted several of my trees in a pebble 'beach' which surrounds one side of the pond. Here they are trained as 'garden' bonsai, together with other plants, such as hebe, which is a natural ball of foliage, reminiscent of clipped azaleas often found in Japanese gardens.
These bonsai are reasonable trees that I no longer wanted in my collection, but for sentimental reasons wished to keep them. Many trees in my garden started life as bonsai, some are kept pruned, others are allowed to grow much larger. It is a great way to reduce a collection, but still keep the trees!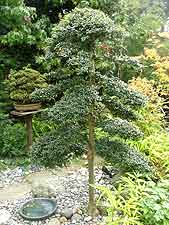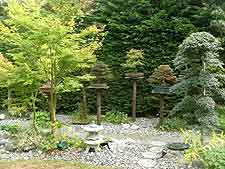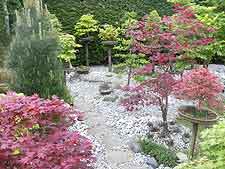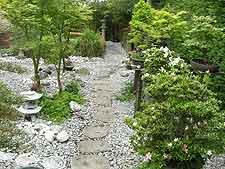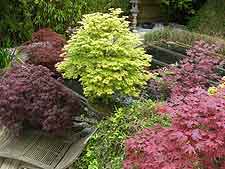 Adding an Oriental Flavour to Your Garden
Displaying Bonsai in Your Garden
Plants Suitable for Japanese Gardens
Planting Bonsai in the Garden
Stepping Stones and Pathways
Ponds, Keeping Koi Carp and Water Features
Japanese Lanterns and Pagodas
Zen Gardens / Japanese Rock Gardens
Japanese Gardens - Finishing Touches